Choose an Optometrist above for more information!

Dr. 0
Dr. 0 awaits no one.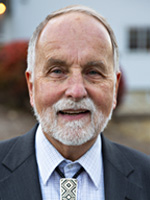 Dr. Robert L. Fait
Dr. Robert "Bob" Fait is the son of Family Vision's founder, Dr. Lawrence Fait. He joined his dad in practice in 1968, and subsequently bought the practice in 1988. He was the first optometrist in the state of Wisconsin to fit a soft contact lens, as well as the first to comanage LASIK. Dr. Bob continues to treat his patients with the utmost care and concern, not only as patients, but as friends as well.
When not working at and running our ever-growing, busy Family Vision practice, Dr. Bob can be found at WVA, the contact lens distribution company he started, in Burlington. He currently sits on the Board of Trustees at the Illinois College of Optometry. He also travels yearly to Ecuador with the Franciscan Missions, where his work encompasses providing medical clinics, churches, schools and housing for the underprivileged.
Outside of all these endeavors, Dr. Bob enjoys spending time with his four children and their growing families. To say he is an involved grandparent is an understatement. He is also an avid downhill skier, taking many trips to Colorado.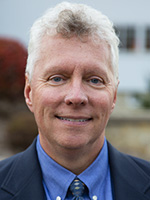 Dr. Jon W. McKinney
Dr. Jon W. McKinney joined Family Vision and Contact Lens Centers S.C. in 1989. An alumnus of Illinois College of Optometry, Dr. McKinney takes pride in serving his patients. Primarily serving visual and eye health needs of the people of Burlington and Twin Lakes, he stays current in the latest advances in eye care, including glaucoma, cataracts, LASIK and contact lenses.
Dr. McKinney goes on to say, "Over the years my patients have become my friends and I treat them with the respect and care as I would my own family."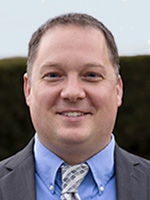 Dr. Timothy Hell
Dr. Tim earned his Doctor of Optometry degree in 2010 from the Illinois College of Optometry after graduating cum laude from the University of Wisconsin-Eau Claire with a Bachelor of Science degree in Biology. He is a member of both the American Optometric Association and the Wisconsin Optometric Association.
Along with fitting top quality glasses and contact lenses, Dr. Tim stays current on new diagnostic and treatment modalities for ocular diseases like glaucoma, macular degeneration and diabetic retinopathy to name a few. He also co-manages cataract surgeries as well as LASIK.
Dr. Tim and his wife Jennifer have two children and spend much of their free time outdoors. They frequently go camping, biking, and hiking. He also has a passion for scuba diving and woodworking.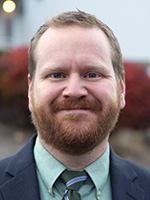 Dr. Nicholas Bowen
Dr. Bowen earned his Doctor of Optometry degree from the Illinois College of Optometry, in 2010, and has received his Bachelors degree in Psychology from Monmouth College, in 2004. His scope of practice includes routine vision care, treatment of eye disease, contact lens fitting, Lasik, and surgical co-management.
Dr. Bowen is licensed for the practice of optometry in the states of Illinois and Wisconsin. He is a member of the Wisconsin Optometric Association and the American Optometric Association. In his free time, he enjoys biking, kayaking, and working on cars.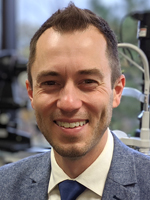 Dr. Brandon Begotka
Dr. Begotka graduated with honors from Illinois College of Optometry in 2009. He is a member of the Wisconsin Optometric Association and American Optometric Association. He served on the Board of Directors for the Wisconsin Optometric Association from 2009 to 2016 and was named their Young Optometrist of the Year in 2012.
In 2013, Dr. Begotka completed a fellowship with the College of Optometrists in Vision Development to become board certified in vision development and vision therapy. He has lectured at regional and national meetings on those topics. He and his wife, Tammie, are actively involved in the local Waterford community They enjoy fishing, hunting, boating, and exploring the outdoors with their three boys.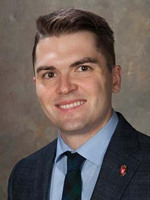 Dr. Timothy Pritzl
Dr. Pritzl earned his Doctor of Optometry degree from the Illinois College of Optometry in 2023. Prior to this, he graduated with a Bachelors of Science in Biology from the University of Wisconsin - Madison in 2019.
Dr. Pritzl enjoys serving his patients and building community in the Southeastern Wisconsin Area. He primarily practices in the fitting of glasses and contacts as well treating glaucoma and many other ocular conditions. Additionally, he has extensive experience working with many Spanish speaking clientele. Dr. Pritzl and his wife are originally from southeastern WI. They enjoy staying active, getting outside, and going to live music and theater events.